An office discount supplier sent to me . . .
Twelve pencil sharpeners sharpening????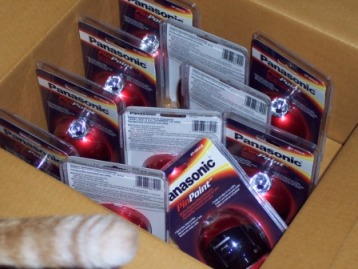 I ordered one. Paid for one. Some warehouse picker sent a case instead. So now I have these eleven extra electric pencil sharpeners.
I emailed the company and they don't want them back:
Thank you for letting us know. However, since it was our error and you were not billed anything extra, you may keep the additional pencil sharpeners you received.
Anybody need a pencil sharpener????
Meanwhile my cat inspected the situation and decided she was singularly unimpressed: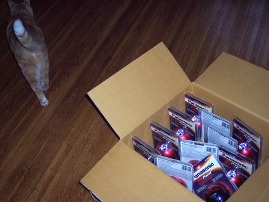 [tags] pencil sharpener, Friday catblogging [/tags]