Yes, I know certain people live in warmer climes and will be golfing right through 'til next spring, but up here in the shadow of the arctic circle we sometimes have nice days this time of year, too.
Yesterday was one. Glad we Mortensens were smart enough to take advantage of it — met my parents' at their place and golfed at the Canasawacta Country Club.
Here's looking out toward the club house. Told you it was nice!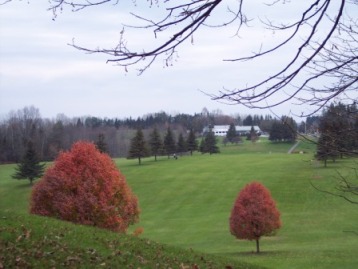 Here's me, on the women's tee next to one of those same pear trees. (I believe I'm saying "slice AGAIN!?!?!")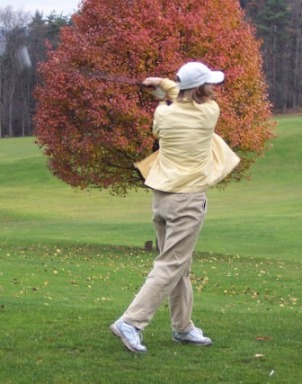 [tags] golf [/tags]