Yes, replacing aging bridges before they fall apart is important. But in some cases that means we're losing bits of history, not to mention personality to yet more dull old concrete.
I wish I'd gotten pictures, for example, of the old Hoxie Gorge bridge on Route 81, near Cortland, N.Y., before it was demolished last fall. I can't even find any stats on how high it was (some locals nicknamed it "the mile high bridge" though, to give you an idea of how high it seems when you're on it). It spans a gorge along the Tioughnioga River valley. It's being rebuilt now and will be safer as a result, of course. Before we've lost that gorgeous arched steel forever, and nobody seems to have noticed.
I did take the time yesterday to get some pictures of the bridge across the Chenango River in the town where I grew up, Oxford, NY, because this one is slated for replacement as well.

Just another backwater steel bridge, yeah, I know.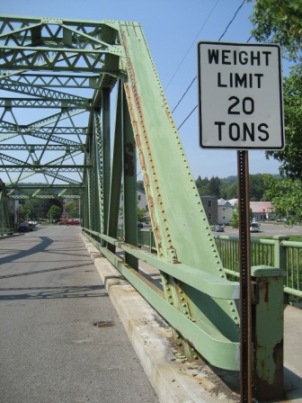 It's got a connection to Oxford beyond just the practical, however. The design uses a "Burr arch truss" that was invented by Theordore Burr — a cousin of Aaron's — who was an Oxford, NY native around the turn of the 19th century. Burr's design made our bridges strong enough to support heavier vehicles, including trains. He built the first bridge across the Chenango in Oxford and also a gorgeous house which, today, is the town library.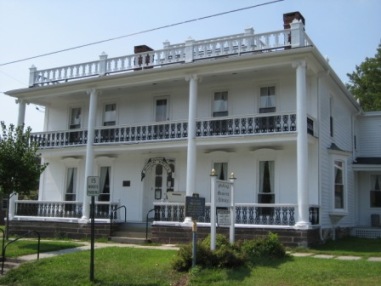 From the piece linked above:
The "Burr arch truss", used two long arches, resting on the abutments on either end, that typically sandwiched a multiple kingpost structure. Theodore Burr built nearly every bridge that crossed the Susquehanna from Binghamton, NY to Baltimore, MD in those days. His successes made him the most distinguished architect of bridges in the country. Today's modern bridges with their graceful arches can be traced back to Theodore Burr and his contemporaries.

In April, 1818, he advertised in the Oxford Gazette, that he had "devoted eighteen years of his life to the theory and practice of bridge building exclusively, during which time he had built forty-five bridges of various magnitude, with arches from 60 to 367 feet span."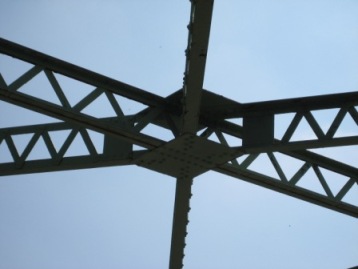 Back in those days, small towns didn't carry the stigma (often undeserved of course) of being home to small minds. It was perfectly in keeping with the vision of the time to found an Academy here, for instance — it was expected that the best and the brightest would be out in "the wilderness" and would look for ways to get a classical education.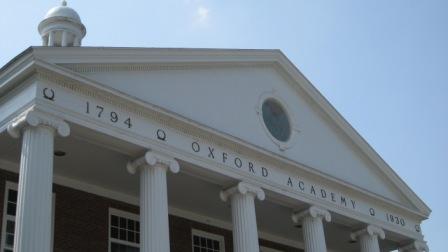 The building is the town's middle school today. For now. It's on the river flats, and was flooded badly last year. The town isn't sure they'll be able to fund insurance on it any more — and so it may well be junked in exchange for some cheaply built ugly modern thing. Hopefully someone will find some other use for the building. It's a treasure, but unfortunately small town upstate NY resources don't always allow the luxury of preserving treasures.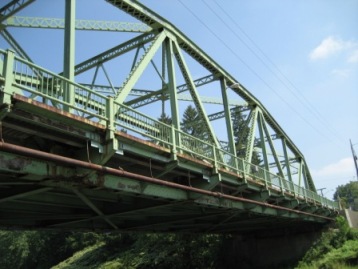 [tags] Oxford, New York, Chenango River, bridges, Burr arch truss [/tags]