I fulfilled a promise to my daughter last week with a 5-day trip to Cape Cod.
She'd never been to the ocean before :-)
It was a wonderful trip — very beachy! My daughter learned how to use a boogy board to ride the waves and got to hold a star fish some other kids had caught.
One of the nice things about Cape Cod is how different the beaches are depending on where you go. We sampled three different areas, including the National Seashore on the upper cape — wonderful surf, but cooooold —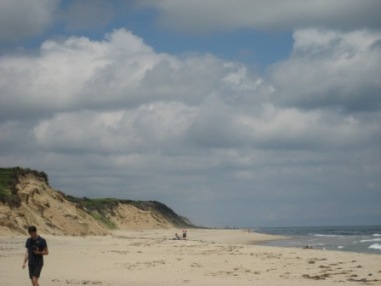 Leashed dogs allowed outside the lifeguard areas! Hooray! Because every dog needs to learn that if you eat a bunch of beach sand, it's gonna come back up . . . a little at a time . . . for hours . . . and hours . . . and hours . . .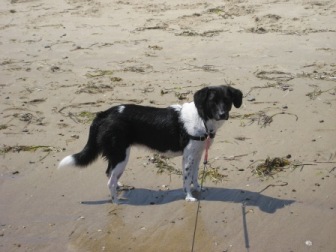 We also spent one day on the bay side, where the water was calmer & shallower.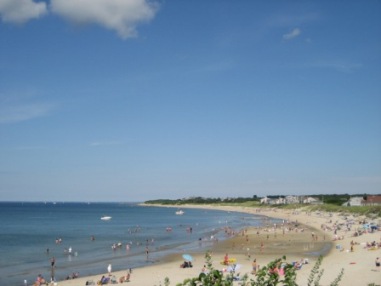 We caught dozens of little hermit crabs :-) All of whom are named "Hermie" btw.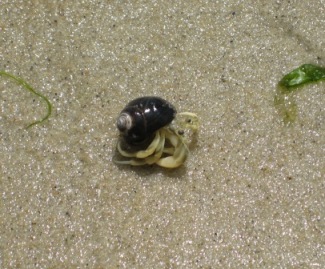 We stayed in South Yarmouth, on a beach that faces the south. The water there was warm enough there for lots of boogey board practice. And our hotel held beach parties at night, with live music . . .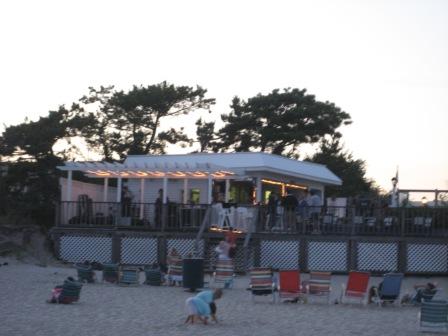 . . . plus kid-friendly activities like night volleyball. Kept my daughter happy while I took pics of this sunset.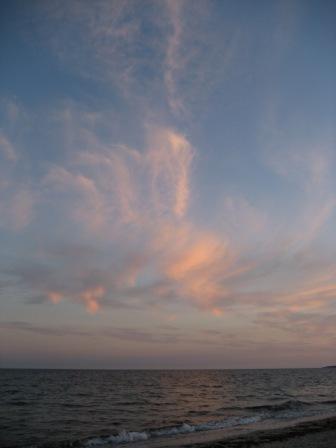 All told, an idyllic summer interlude — and the native Cape Codders, I have to say, are some of the nicest people you'd ever hope to meet. So many little kindnesses they showed us! Thank you guys!
Oh, and thank you Debi for letting us pit stop at your place on our way out — and inviting us to stop back again on our way back, don't ask me how I managed to miss the exit :-)